FREE LOCAL PORCH PICK UP NOW AVAILABLE AT CHECKOUT!
Free porch pick up in Elk River is available for those in the area. Just select 'Pick Up' under the delivery method during checkout. Pick up is available Monday through Saturday from 7am to 7pm.
For those not in the area, shipping is now available for a low flat cost of $3.50 for standard shipping on all US orders.
See our featured sale products below or click the 'Shop Now' in the menu to see ALL of our wonderful designs and products!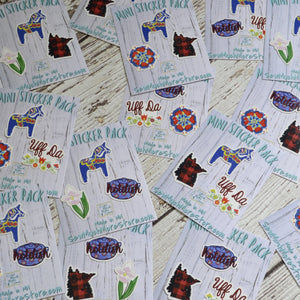 NEW Mini Vinyl Sticker Packs!
These mini stickers are perfect for filling those small spaces on your water bottle, laptop and more! Each one is only approximately 1.5"!
SHOP STICKERS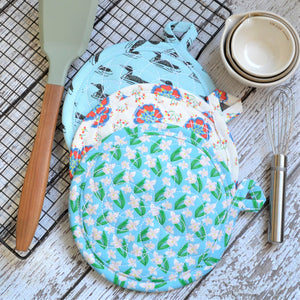 NEW MN THEMED HOTPADS
-3 Fabric Styles Available!
-Made with custom fabrics designed by SewMuchMoreStore!
-First 8 orders will receive a free Cookie Kit with their order of 1 or more Hotpads!
-Makes a great last minute gift!
(Stock listed on website is READY TO SHIP /PICK UP)
SHOP HOT PADS